Our Story
After years of experience, we have come to understand that the best way to approach optometry is through closeness and honesty. By eliminating the barrier between optometrist and patient, we aim to create a relaxed and comfortable environment.
Our team is comprised of vision professionals, designers, and craftsmen united in creating a new concept of optometry. Our goal is to not only provide stylish eyewear but also prioritize visual health.
We are a product brand and a visual health centre all in one. Our space offers the latest trend eyewear and the best visual experience possible.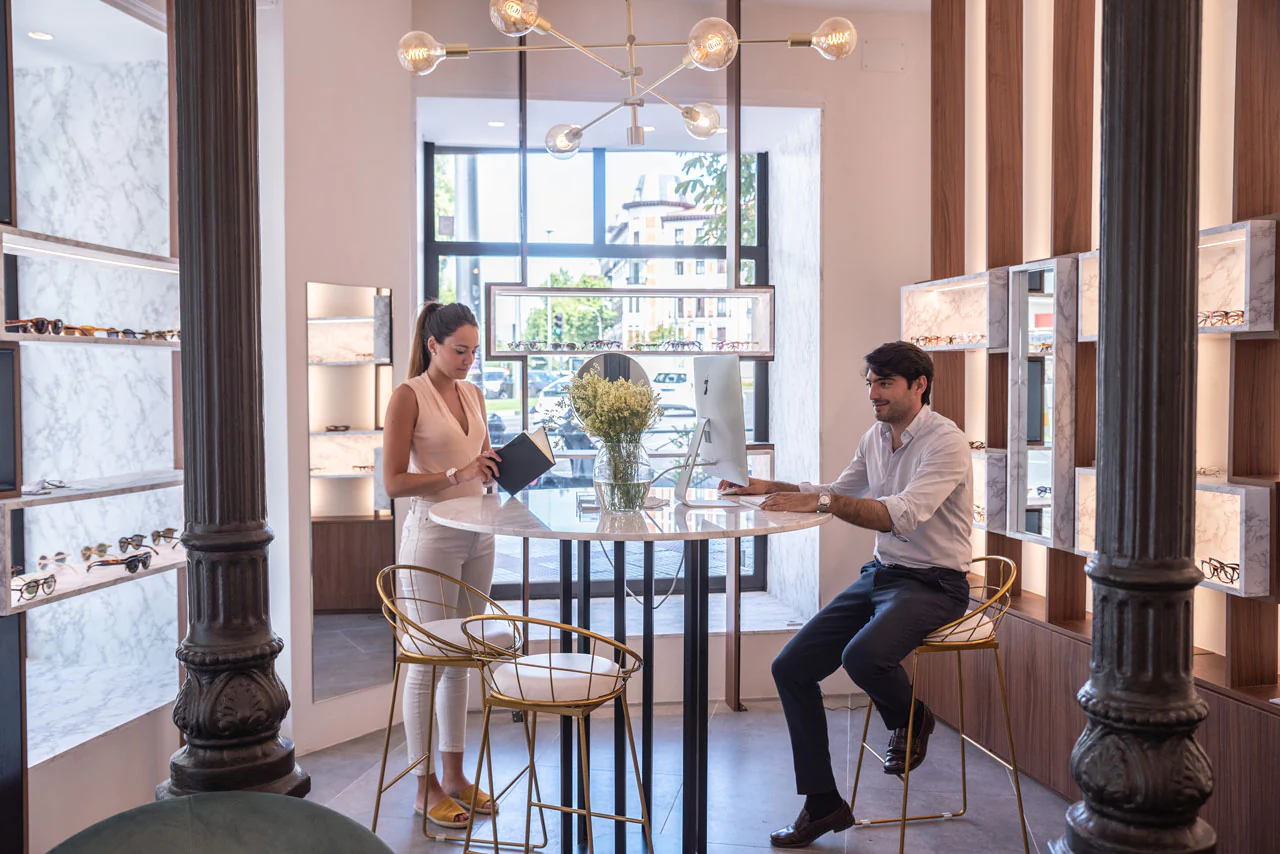 Our Eyewear
Our frames are designed based on our philosophy and inspirations. We have a clear sense of style that is present in each of our glasses.
Our designers bring our vision to life, and our craftsmen make it a reality. Handcrafted with the best materials brought from Europe such as Mazzucchelli acetate made of natural cotton.
Our glasses are sustainable and handmade frames that fully breathe our DNA, our philosophy, and our vision.
Our Lenses
Our lenses come from the German brand Zeiss and the French laboratory Shamir.
Shamir stands out worldwide for its R&D department, making it the most advanced laboratory in ophthalmic lenses.
Shamir belongs to Essilor, the founder of Varilux.
It is also worth highlighting that the lens brand Zeiss is the oldest lens manufacturer in the world. 
Zeiss represents excellence in the optical sector. Its lenses were used to take the photographs of the first man on the moon, they have helped doctors save thousands of lives in the operating room, and they have been used to record the best movies.
For all these reasons, we completely identify with both laboratories and their values of honesty, hard work, and quality.